Since its creation, we have been able to grant more than 300,000 euros to different projects. So far the money that was raised during events was immediately allocated to support specific projects.
From now on, all donations will be completely and exclusively held in a dedicated account with the endowment fund: Institute Cinema Vérité. 100% of each donation is allocated to the endowment fund, and no operational fee will be taken from the donation. The proceeds from all those donations will support projects of films associated either with a socially conscious director or a humanitarian NGO.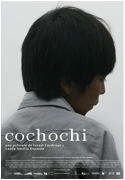 PROJECTS SUPPORTED SINCE 2007

DEVELOPMENT GRANT
- 5.000 € for the development of the upcoming documentary film of Patrick Vanier director of "Aba Yala".
- 5000 € for the producer Salim Muhammad and his "Itinerary cinema" in India.
- 2.800 € to help the work of young filmmaker Alexandre Liegme, author of the animated film "Les oiseaux/the Birds" in partnership with moncinema.ch.
- 1.000 € for the development of the film « Chang Aids » by the producers of « The blood of Yingzhou District ».

PRODUCTION – POST PRODUCTION GRANT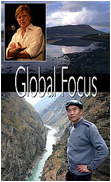 - 35.000 € to the producer Richard Fitoussi in partnership with « Cambodia Landmine Museum » to contribute to the production of the documentary film "Year Zero" on the effect of landmines in Cambodia.
- 5.000€ for the director Marion Aldighieri to help editing the documentary film "Le combat des signes".
INTERNATIONAL DISTRIBUTION GRANT
- 5.000 € for the retrospective "Mo Amin" (Photojournalist from Kenya).
- 4.000 € for translation and subtitle of the documentary film "The Shape of Water" directed by Kum Kum Bhavnani.
- 1.900 € for translation and subtitle of the film "Cochochi" directed by Israel Cárdenas & Laura Amelia Guzmán.
- 1.500 € for translation and subtitle of the documentary film "Global Focus VI" by John Antonelli & Will Parrinello.
CONTRIBUTION TO NGO's TO IMPROVE THEIR OUTREACH
- 70.000 € in 2007 and 60.000 € in 2008 to promote, through the medium of film, the work of various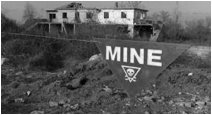 NGO's. An exhibition space and separate screening room was provided to eight NGO's in 2007 and 10 NGO's in 2008 for the promotion to a larger audience and the media of their individual projects.
- 80.000 € to finance an exhibition & screening space in 2008 and 2009 located in Paris Bastille, dedicated to NGO's and filmmakers. NGO's such as Human Right Watch, Emergence, LABAC, and Survival presented their activities and organized working sessions inviting the audience to participate.
- 10.000 $ for the NGO "Iris Asia", specialized in the recovering of the sight, for a promotional documentary.
- 5.000 € for the ONG « Spasiom Pakalenie » in assistance to the young victims of landmines in Chechnya.
- 25.000 € to finance five ONG from Switzerland during the Tribunes Cinema Vérité Geneva 2009: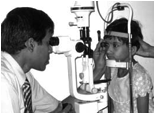 Hati Foundation, Ethiopian Food Appeal, Sustainable Project Management, Cœurs pour Tous, Aquaverde.
- 10.000 $ for « Freedom Writers Foundation» initiated by Erin Gruwell, inspiration for film "Freedom Writers".
- 8.000 € to finance three ONG during the Tribunes Cinema Vérité Paris 2009 : Aina, Graines de Bitume, Tostan
- Technical Contribution to a WWF debate on Environmental issues during wars at the French Senate in Paris.
EXAMPLES OF NGO's SUPPORTED